This is a Sponsored post written by me on behalf of Walmart for SocialSpark. All opinions are 100% mine.
Ever since the Crunchy kids were really little we have always stressed the importance of giving back. This lesson hit home in 2009 when Mr. Crunchy lost his job.
We had just moved to Indiana about four months prior, and quickly we found ourselves in a new state with no family and no job. It was one of the hardest times of our lives, and we found ourselves in line every Saturday at the local food bank. It was because of the generosity of this food bank, and the help from family members back home, that we made it through this tough time!
Ever since then, the kids have been really passionate about giving back so programs like that keep other kids from growing hungry! That's why hunger relief is a cause close their hearts. This year they wanted to work in partner with Walmart's Fighting Hunger Together program!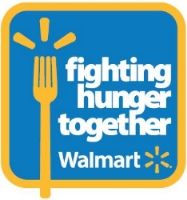 We just moved to Minneapolis, and we already know where our local food pantries our. That way we can help them as much as possible. The kids and I went online to Fighting Hunger Together to vote for our favorite local pantry. The 100 winning food banks will share a $3 million grant to help sustain their programs and prevent hunger!
We haven't had a chance yet, but we also plan to volunteer at our local food banks. It's our way of giving back when these banks were there when we needed them. I personally encourage all Crunchy readers not only to vote for your local food bank, but to volunteer as well! It's up to us to help prevent hunger in our country!
Join the cause! Comment below why you are voting and volunteering for the fight against hunger!
Vote and volunteer to fight hunger this spring with Walmart