When my husband and I were on hard times, we worried about the effect it would have on our children's lives. We weren't able to afford so many of the "extras" that my kidsused to enjoy. We wondered if they would notice all the changes and be unhappier because of it. My husband and I found, surprisingly, by taking a few simple frugal ideas and turning them into family time that not only did our kids not notice the missing "extras", but that our family became a lot closer.
These ideas aren't just things that you can use if you are on hard times. They are also great tips on how to build better relationships with your children. This is so important to do because it's easier to make them feel close to you when they are little! Plus, you want to make sure they still talk with you when all the horomones start kicking in, and we all know they lose their minds from that point until at least the age of 25! So here are Crunchy Frugalista's tips to find fun, frugal activities that bring the family closer and help you have fun at the same time!
1. Make a movie night: No, don't get out your credit card and go to the movies. Enjoy movies from your own collection! If you're tired of the movies you have in your house, you can always head to the library. Many local librarys "rent" movies and all you need is a library card. The best part of this is that they are free!
Close to your neighbors? You can also organize a neighborhood movie exchange. Borrow one of your neighbor's movies that you don't own and let them borrow one of yours. So grab your movie, pop some popcorn, and enjoy movie night at home!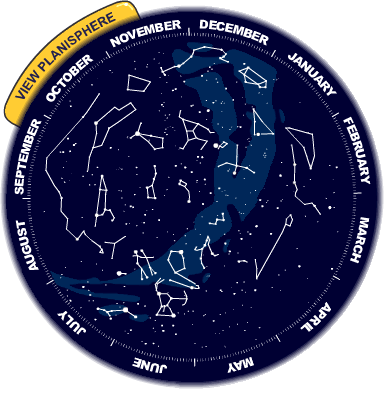 2. Gaze at the stars: This was one of my kids favorite activities. We would get a large blanket and put it in the middle of our backyard and try to find the different constellations. You can go to Kids Astronomy and print a sky map. You just enter the month and time, and it prints what you will see in the sky. Plus there are a ton of great games for the kids to play. Bonus is they are learning and having fun at the same time.
3. Head to the park: Our area has a ton of free parks. We are also very blessed to have a many county and state parks right around us as well. We purchased a yearly pass to both the county and state parks, both which were really inexpensive, and then we could go to the parks anytime we wanted to go hiking, swimming, and even caneoing! It's a great way to be active together as a family, and you get to enjoy nature for free! Head to National Parks Service to find any national parks near you. You can also look up your Department of Natural Resources for your state to find local state parks.
4. Have a family game night: Have some board games collecting dust in your closet? Pull them out for a family game night. Not only is it good quality family time, but it helps teach your kids about fair play and sportsmanship. Our family even made a paper mache trophey that the winner of each game night got to keep for that week. It became quite the spirited competition, and it was a lot of fun to see who was going to win the next week! Don't have many board games? Check out yard sales! A lot of people sell their board games when they aren't playing them anymore. You can usually find them for a $1 or less, just make sure they have all the pieces!
5. Make art together: My family is full of budding artists. We love doing all sorts of crafts and projects together. The best thing is you can do so many simple crafts together with items you already may have in your home. One of our favorites was paper mache. All you need is some balloons, flour, and newspaper. One of my favorite crafts sites is Kaboose! They have a great craft finder search engine that you just put in the time of year, what type of activity you are looking for, and they send you a ton of great ideas. Yard sales and Freecycle are a great place to find unwanted craft supplies for cheap or free for all those great ideas you have. So don't break the bank at Hobby Lobby. Reuse materials others don't need anymore!
These are just some ideas to get you started, but be creative! My family and I discovered how much fuller our lives were when we spent more quality time together. We began it out of necessity, but we have continued it because we love spending time together and showing our children we have a true interest in them. We have also been able to show our children that you don't have to break the bank to live a full and happy life! Not only is our budget better, but our family is stronger because of it! So get moving, and spend that quality frugal family fun time together!